It finally happened. You looked out onto your porch, and there it was. A sweet, quiet (or not-so-quiet) cat, just waiting outside your door for you. There's no collar or tags on it, but you aren't sure what to do now that you've wrapped it in a blanket and either brought it inside or left some items out on the porch for it. If you've found a stray cat, here are some of the best next step you should take.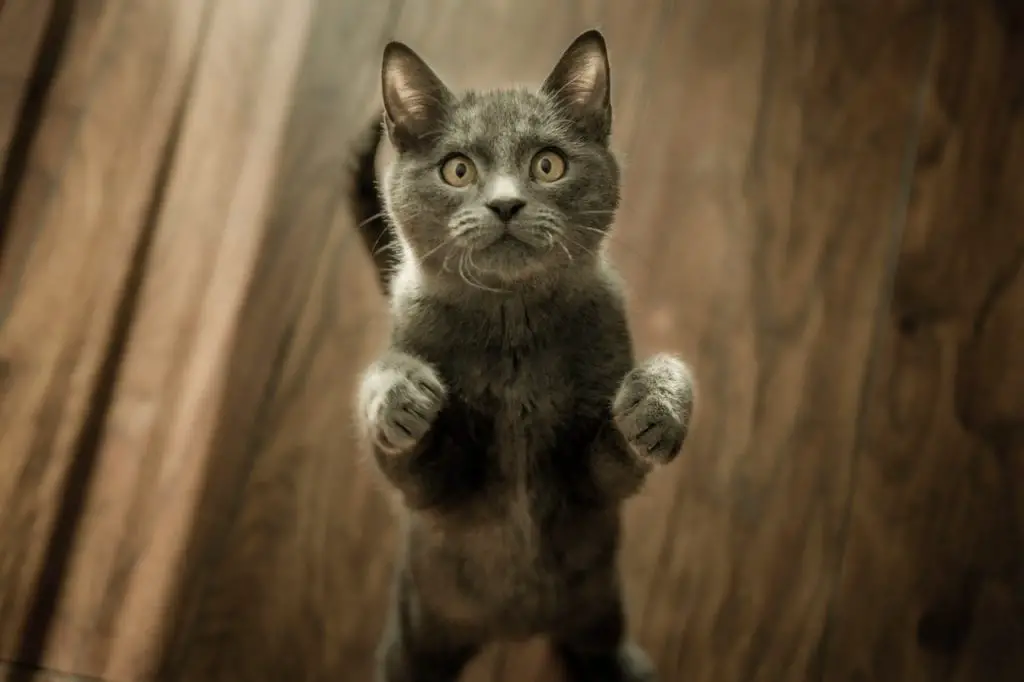 Call animal control. This is probably the best solution, especially if you have other pets in your home or aren't sure if the cat is rabid, sick or has fleas. Some stray cats are simply looking for a place to rest their head for the night, while others might need medical attention and are trying to get you to help them. Calling your local animal control is an easy and safe way to ensure the cat's well taken care of.
Plus, animal control can easily check to see if the cat's microchipped, been reported as lost or stolen or even if there's a silicone pet tag or some other identification lying around nearby that can help lead the cat to its rightful owner.
Take a picture and post it on social media. Social media can be a powerful tool when used properly! Consider taking a picture of the cat from a safe distance and posting it on social media. Without giving away too much confidential information about yourself and where you live, give a general description of the cat and a general idea of where you're located. You can mention your neighborhood if you feel comfortable, or you can simply state your city.
However, the more specific you can be, the easier it will be for people to pass the word. Make posts on your personal feeds, but also send posts to local lost pet groups or even animal rescues. Within a span of minutes, you might end up finding the home the stray cat belongs to!
Contact a vet. If you are confident that the cat doesn't belong to anyone or potentially needs medical care, consider contacting a vet directly. They can help you evaluate a next course of action, such as bringing it in for evaluation or preparing to bring it inside. Vets can guide you through determining whether or not the stray cat needs immediate medical attention or can come in the next business day for a general check-up. Some can even arrange transportation!
Calm your own animals. If you don't currently have animals, you might not even know there's a stray cat hanging out on your porch. Many times, homeowners are only alerted to strays because the animals they currently have in their home know something's up and there's another animal outside. That might even be a reason the stray showed up on your doorstep instead of another — they can smell the animals in your home and know it's a safe place for them to be.
For some strays, especially those who were born in the wild instead of in a home, they might just be looking for a place to rest their head or get a little warm. They chose your space because they could detect another animal's presence and knew your place was safe. However, that doesn't mean your current pets aren't going to be affected by it. Your dogs or cats might scratch at windows, howl, pace or even growl or get aggressive when they notice the other animals. The other animal might do the same.
However, if you anticipate that you'll be bringing the stray in or going outside to care for it, then you'll want to calm your own animals or secure them in another part of the home that's away from the way you'll be getting outside.
Gather items you'll need for the stray cat. A towel, paper bowls, a small amount of food and some water are all items you'll need for the stray cat. Gather them up so that you can take them out to the cat in one trip instead of going in and out of your home for the items.
Try to avoid taking out a blanket because it can be more difficult to identify fleas on a blanket, whereas a towel can help cats to regulate their body temperature better, and they're much cheaper to replace in the event the cat sprays or relieves themselves on it. It can provide warmth just like a blanket, though!
If your current cats are on prescription or specific diet food, consider setting out some cat treats instead of food. Some strays don't even eat normal cat food, instead surviving on scraps of human food found in dumpsters or on the ground, while others hunt and kill insects, birds and rodents in the wild.
Don't stand outside and expect the animal to immediately come to you. Many strays are scared, which is why they're coming to you in the first place. After going out to place the food, water, blanket or anything else you can think of to make them more comfortable outside, head back into your home. Even if the stray cat runs away when you go outside, they might come back once you go back into your home. Leave those items out and check from time to time to see if the stray cat has come back. You want to build trust with the cat and not scare it off right away.
Consider adopting the stray! If the cat comes back consistently, no one responds to any social media posts and you're able to take it to a local vet to get checked out, consider adopting the stray and adding it to your home. Clearly, it connected with you and felt you were its person — so why not add it to your home? Make sure to invest in a quality pet tracker, such as the Tile for pets, so that your new pet doesn't become a stray again anytime soon.