Disclaimer: There are affiliate links in this post. At no cost to you, I get commissions for purchases made through links in this post.
Baby pigeons are very cute, soft and sensitive when they come out from eggs. This article will take you to complete care of baby pigeon food recipe and hatching out from egg to grown up pigeon.
You will learn how to take care a baby pigeon full guideline reading five chapters of baby pigeon caring.
The five chapters included with Baby Pigeon Food Recipe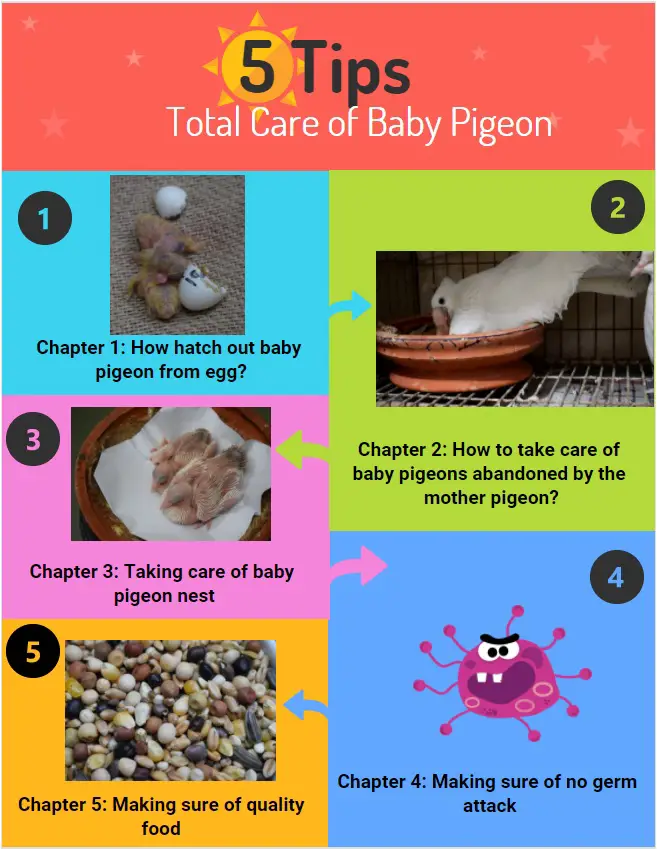 Info graphic Credit Canva
How hatch out from eggs?
Parents pigeon hatches two eggs 17-19 days with the hope of seeing their new cute babies. Male female parent equally hatches the eggs maximum cases female pigeon spends more time with the eggs comparing male pigeon.
4/5 days later you can check the eggs fertile or not with the help of candling eggs process already discussed another article. Just take a torch or mobile light to check the eggs are fertile or not if not just throw the eggs it is complete useless if fertile there is a hope for getting new pigeon babies.
Although there are some more steps to get baby pigeons from the hatching eggs. Make sure the parents birds are keeping warm the eggs accurately for 17-19 days until the babies coming out from eggs. At the hot season if the temperature goes 38-40 degrees or more pigeons feel uneasy sometimes leaves the eggs do not hatch that is great problem.
You have to watch regularly what are they doing. At the warmer season give them a bath just take the eggs with the hatching pot and put some water on a bowl give some as they can take a fresh bath.
Then you will see after taking a fresh bath they will hatch steadily until coming out baby from egg. For colder season not necessary for bath at the hatching period by force.
16 days later of hatching if you check the eggs you can hear the knock of babies trying to come out from the eggs if you put the eggs on your ears.
It's a good sign that they are knocking to come out from egg. At 17th day mostly baby comes out from the eggs after trying to break the egg shell.
One important factor you should notice with great care that baby tries to come out from egg if the baby is not strong to break the egg cannot break the eggs shell it will be die inside the egg for failure of breaking the egg.
Watch out from 17th day to 18th day if the baby makes a hole on the surface on the egg shell and after making the hole it should be come out next day after trying to break it out.
Normally it can break the egg within one day after making a hole if it is taking more time it is not ok then you should take some important steps to save the baby helping to come out from the egg.
If the baby cannot come out from egg making hole after passing one day then you should take step if you have confidence and wish to help the baby.
Make the hole little bit bigger as the baby can break the rest of it do not break complete egg it would be dangerous for baby life.
If the baby body is wet then do not make the hole bigger just little bit, if you see baby body is dry then you can make the hole bigger to help it out but do not break the whole egg or do not remove complete egg from baby it can take the baby's life just make the hole bigger.
It is a work of expert so if you have no confidence and have hesitation then leave the egg to natural process.
Within 17-19 days normally pigeon baby hatches out from eggs then the parents take care of their babies.
What do baby pigeons eat?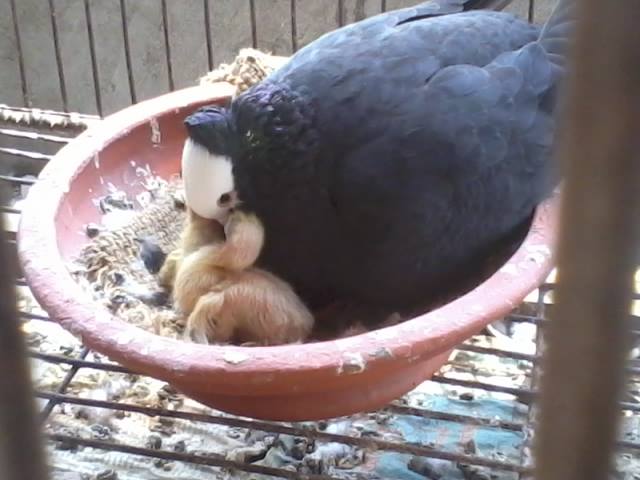 You have nothing to do when baby pigeon hatches out from egg only one job just watch what's going on.
When parents pigeon hatches the eggs one type of milk is produced inside their throat which is called pigeon milk or crop milk of male-female both pigeon.
The pigeon milk started to produce after 10 days hatching when baby hatches out from eggs parents both feed the babies crop milk.
Some parents pigeon do not feed milk on the first day come out only warms babies body and they start to feed crop milk from the next day.
On my experience I have seen maximum pigeon feeds crop milk after coming out from eggs does not wait.
Gradually pigeon milk density becomes more concentrated first day milk looks like water and day by day it becomes more concentrated.
5-6 days feeding crop milk one week later parents start to feed crushed food which adult pigeon takes.
Pigeon milk is very important for baby pigeon there is no alternative of pigeon milk. If the parents bird does not feed crop milk you cannot save the baby.
The milk contains vitamin and all necessary nutrition which it needs to grow up. Baby pigeon grows up quickly after it takes crop milk from parents.
You should follow the parents are they feeding the baby perfectly or not.
Some parents cannot feed properly it can occur in some rare cases such the parents pair are new if they are feeding the first time to baby.
In this situation you can do only one thing if you have another pigeon who's baby hatch out with the same day or the hatching date over 19 days but baby could not come out due to some trouble.
The eggs damaged internally then you can take the baby to them removing the eggs and watch carefully what is the behavior of new parents.
On my experience I got success when you remove interfertile eggs the pigeon will understand it is there baby they will start to feed the baby.
Baby pigeon takes food from the beak of parents pigeon 20-25 days may be more or less it depends bird to bird.
They start to take food watching the parents how they take food gradually the baby pigeons take food and water watching their parents.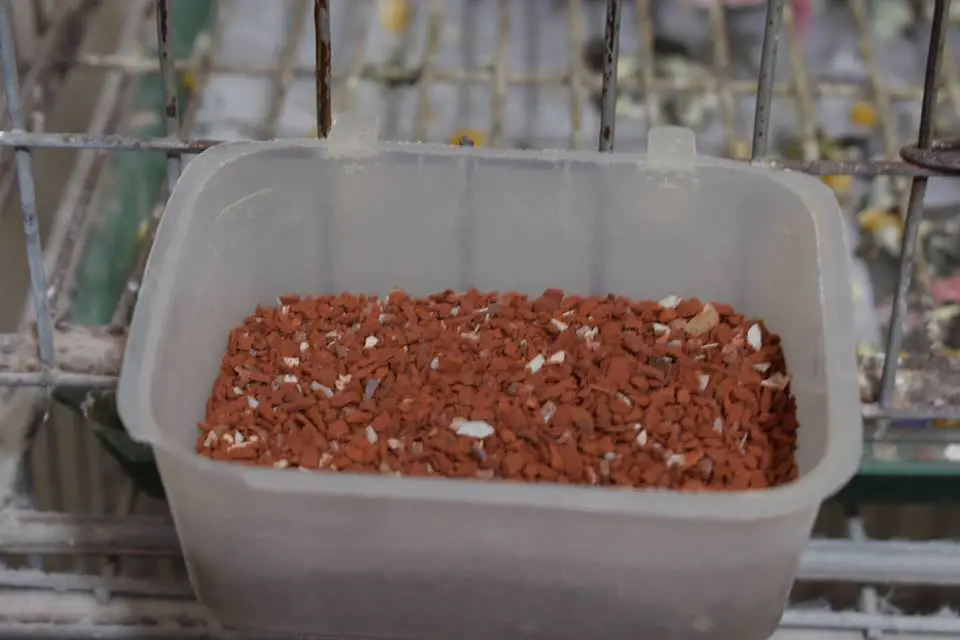 One special tips when pigeon feeding their babies crop milks 6-7 days after feeding pigeon milk parents starts to feed crushed food they take more grit.
The main reason for taking much grit it helps to digest well for baby pigeon. On that time make sure you are putting more grit as normal day as they can feed the babies well that way baby pigeon digestion will be well.
Chapter 2: How to take care of baby pigeons abandoned by the mother pigeon?
A baby pigeon can be saved abandoned by mother pigeon if you have proper knowledge. Don't worry you will get proper guideline reading this section I hope you will save a baby pigeon after having the guideline.
First of it is needed to know only a baby pigeon can be save if it is abandoned after feeding crop milk or pigeon milk 5 or more days later.
There is no alternative of crop milk of pigeon without it no baby can survive it's the most important for baby life.
In most cases we get abandoned baby after feeding crop milk then we can save them taking some steps.
Accidentally baby pigeon falls from the nest and the parents cannot take it back, some pigeon cannot feed two babies properly for this one baby gets bigger and another remain small in size that time small baby needed help from you.
Sometimes parents pigeon get bored feeding babies abandon the baby, whatever the cause you need to save the baby.
When you get an abandoned baby take it home put it on soft surface such as cloth or paper. Paper is good ideal because baby pigeon poops few minutes later repeatedly if you put the baby on the paper when it gets dirt you can throw it into the bin and replace new one.
Now the most important fact what you will feed the baby. If the baby age is 5-7 days the ideal solution is to feed it Cerelac which is made with wheat and milk for human baby.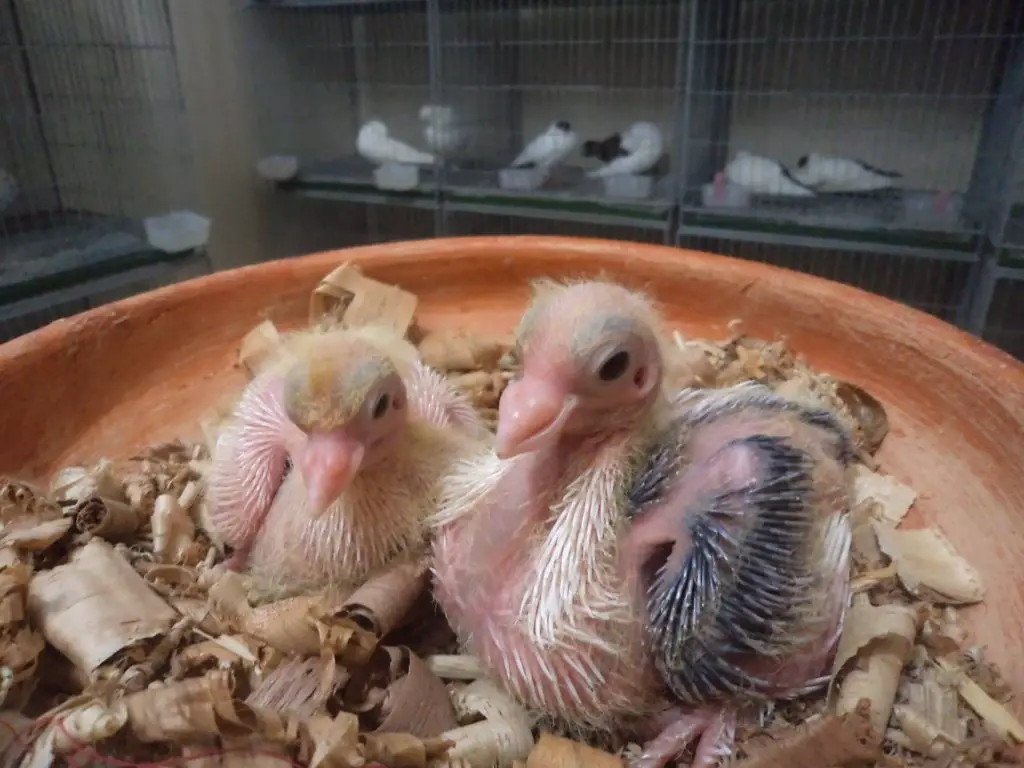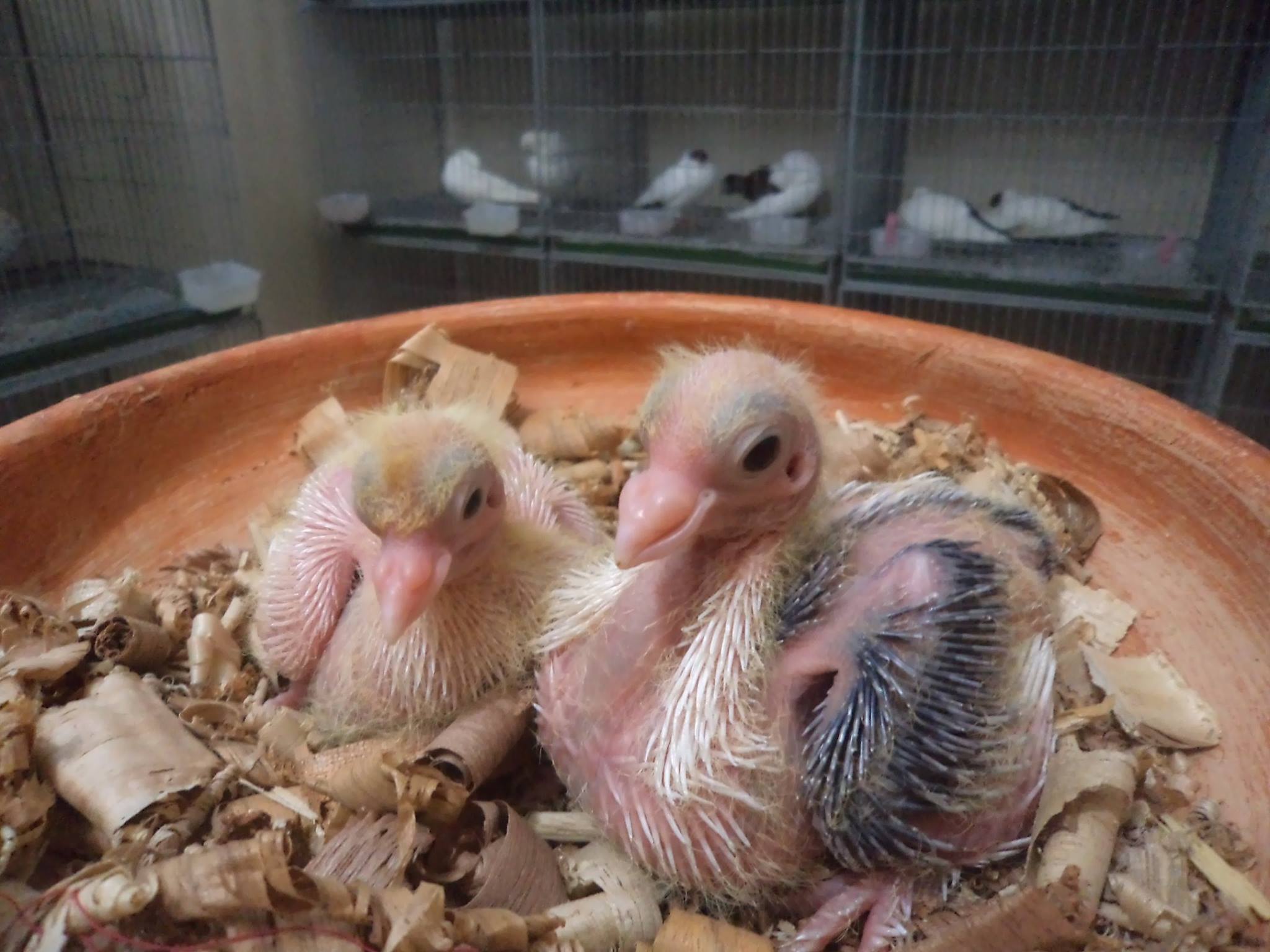 You need to collect some things to make baby pigeon food
i) Cerelac (wheat and milk)
ii) Bowl
iii) Syringe (10cc)
Buy a Cerelac from a store and
Step 1: Put some lukewarm water on a bowl, add some Cerelac on it about 10g.
Step 2: Cut the head of the syringe as baby pigeon beak can be inserted
Step 3: Take the Cerelac inside the syringe
Step 4: Insert the syringe carefully within the baby beak
Step 5: Push the syringe with very low pressure the food will pass into the baby belly
In this way you can feed a pigeon baby 5-7 day aged. Feed the baby this way twice a day one in morning and one in the afternoon. One caution do not feed the baby much food 10g is enough for one baby for one time, the baby could not digest excess food because those are human food we only using it to save the baby.
Feed the baby 4-5 days Cerelac then you have to feed the baby real pigeon food.
If you find an abandoned baby 10 days age or more then you have to feed the baby pigeon food  and less than 10 days baby go with Cerelac following above process then come here.
Necessary materials needed to Make Baby Pigeon Food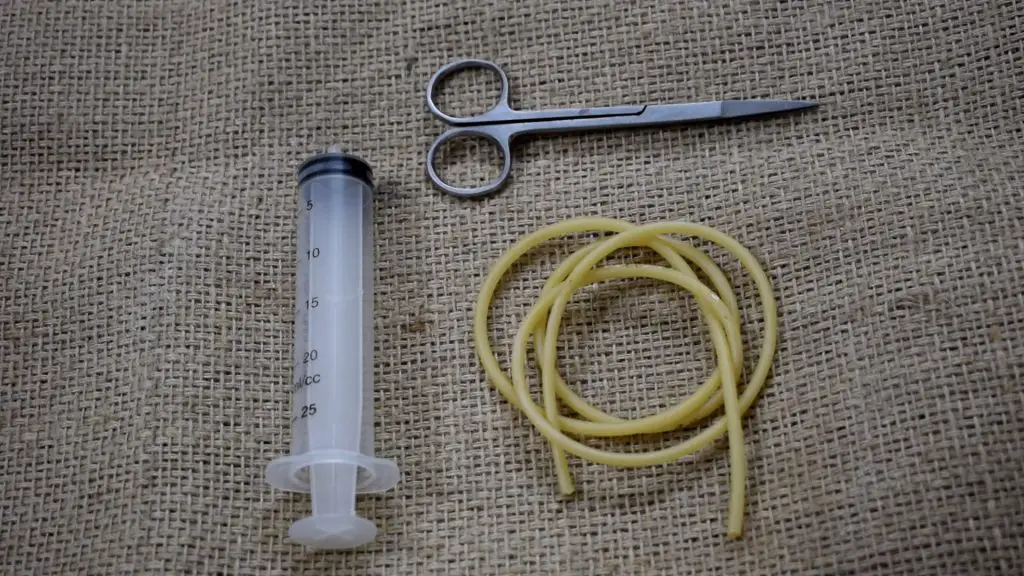 i) Pigeon food
ii) Blender machine
iii) Strainer
iv) Bowl
v) Syringe (20cc)
vi) Bicycle valve tube
vii) Lukewarm water
Step 1: Collect some pigeon food from store. If you have no option collect some wheat, peas, popcorn and mix up now pigeon food ready
Step 2: Blend the food with blender machine
Step 3: Separate food powder using strainer
Step 4: Take about 20g food on a bowl for 20cc syringe
Step 5: Add some lukewarm water and stir with spoon
Step 6: Put the valve tube into the syringe and wash the tube also take some water into the syringe and release the water it will clean the tube inside if any dust remains
Step 7: Take the food on the syringe
Step 8: Put the tube inside the throat via beat carefully from the upper side of the tongue. Make sure it does not go lower from tongue.
Step 9: Push the syringe gradually
Feed 20g food only for one time and feed twice a day in this process.
You have to feed the baby 25-30 days age, when the bird goes 25 days age put some pigeon food near to it. The baby will start to take food by its own.
Another two methods available to save the baby
Method 3: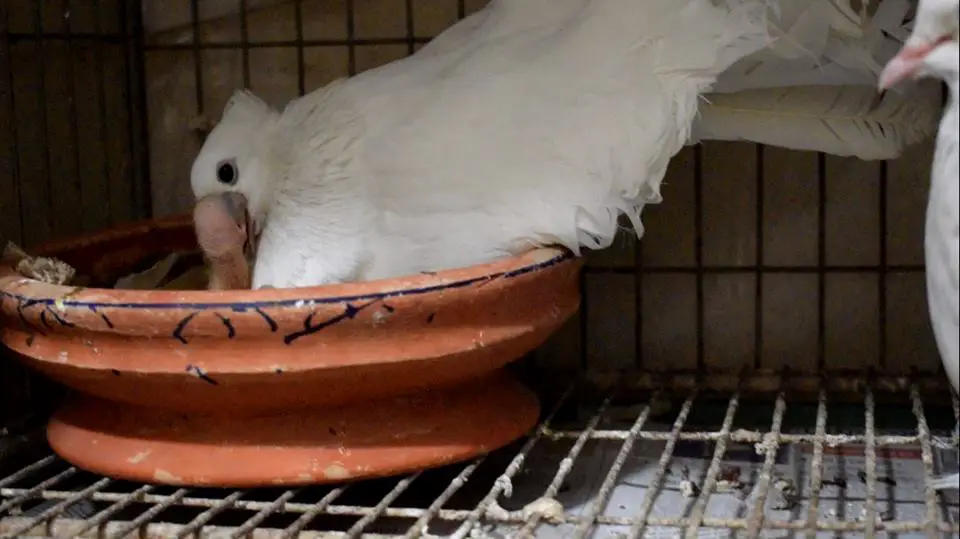 5-7 days aged baby can be saved with the help of another process. If you have another pigeon hatching eggs but not come out baby from eggs, the eggs may be wasted somehow at hatching period.
You can remove the waste eggs and place the babies there parents pigeon will understand that it is their baby. When pigeons are in hatching mode they care for any baby they got.
They will feed the babies with their natural crop milk or pigeon milk. It is one of the best way to save pigeon baby abandoned by mother. But timing is great problem to set well when you get a abandon baby.
Sometimes baby pigeon dies although parents pigeon feeding crop milk 4/5 days later, may be the eggs were not enough strong where from the baby come out so the become sick may be the baby got affected by bacteria or virus by the environment many possibility can be.
If you get a abandon baby on this situation you can replace the baby removing the dead one with the abandon baby. The parents pigeon will feed the baby imaging that is their baby.
One caution there 10/12 days baby pigeons wings grow up then it is easy to identify baby pigeon on that time if you replace the baby may be the parents pigeon can identify and they may hurt the baby.
Some pigeon have great sympathy to the baby pigeon they feed when they gets new baby while they know that is not their baby.
Chapter 3: Taking care of baby pigeon nest
You have to take care baby pigeon very carefully tender age baby easily affected by bacteria and virus. After 7-10 days age baby pigeon poops so many on their nesting which can produce bacteria harmful for babies. Changing the nest always is problematic.
There is a great idea to solve this problem you do not have to change the hatching pot or the nest.
Generally we know we change human baby diaper. For taking good care of baby pigeon we also need to change diaper of baby pigeon. When baby pigeon goes 6/7 days age they pollute their hatching pot where they remain.
Changing hatching pot frequently is a disturbance. Pigeon does not understand their own good. Remaining toilet in hatching pot many days grows harmful bacteria which is dangerous for babies. We can solve this problem using only paper making diaper.
Change the diaper daily. In this way not only the pigeon baby will remain safe from harmful bacteria but also they will remain clean.
# Remove dirty diaper from pot daily.

# Spray the pot with germ free spray 3/4 days later.

# Make new diaper using new paper.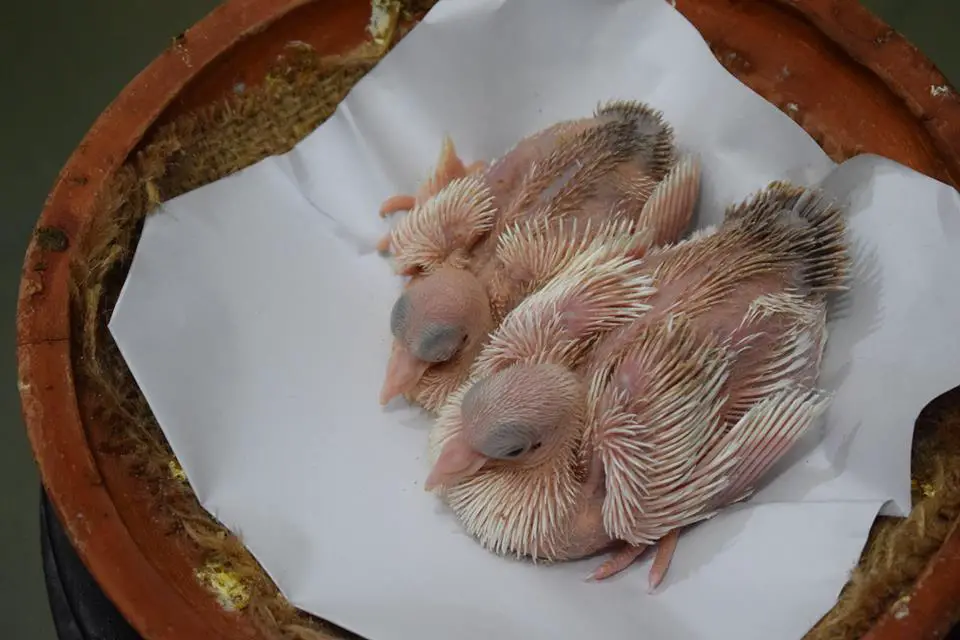 # Place the babies on the hatching pot and place with their parents.
In this way baby pigeon can be taken care hygienic way with very low cost.
Chapter 4: Making sure of no germ attack
In chapter 3 you can prevent germ at least 50% of attack of bacteria. There are some another possibilities to attack germ into the cute baby pigeon.
Possibility 1 : Germ attack by mosquito. Tender aged baby pigeon are very sensitive they have no such prevention of diseases like adult pigeon. The mosquitoes which carries virus and bite little baby  of pigeon affected by diseases.
So you have to take care of mosquito on your pigeon farm use coil to repel the mosquito till the babies grown complete pigeon. The mosquito bites also adult pigeon but they have good prevention so that it does not affect them but baby gets affected.
Baby pigeons are affected with pox biting the mosquito. What will you do if any baby pigeon gets pox? The best idea for this diseases to consult with veterinary doctor. In my experience of 5 year i use ciprofloxacin tablet which is very effective for the treatment of pox.
I just feed 50miligram ciprofloxacin tablet to a single baby one time a day and the course is for 5 days for pox treatment. It works very well on my experience the pox is gone magically within 5 days you can apply but taking advice from doctor is the best idea.
The side effects of pox is very bad for pigeon baby some of my baby pigeon eye gets serious affected, some of beak got curved. Finally baby pigeon dies from the attack of pox with high fever.
You need to take care of that using coil, another solution for pox is vaccine talk to veterinary doctor and give the babies vaccine at the age of 7-10 days age then mosquito bite will not effect.
You have to decide how you face to pox problem using coil or vaccine.
Possibility 2: We also another source  of virus or bacteria to carry into baby pigeon baby. When we comes inside the home or pigeon farm or nest before go there first we need to change the clothes and wash the hands as well as clean the face with water with soap or antibacterial then you can touch the baby pigeon.
In this way we also carry harmful germ which is great danger for health of baby pigeon.
When your friend or outsider wants to come inside your pigeon farm to see the babies first spray with germ free mixed water to eliminate the germ.
Chapter 5: Making sure of quality food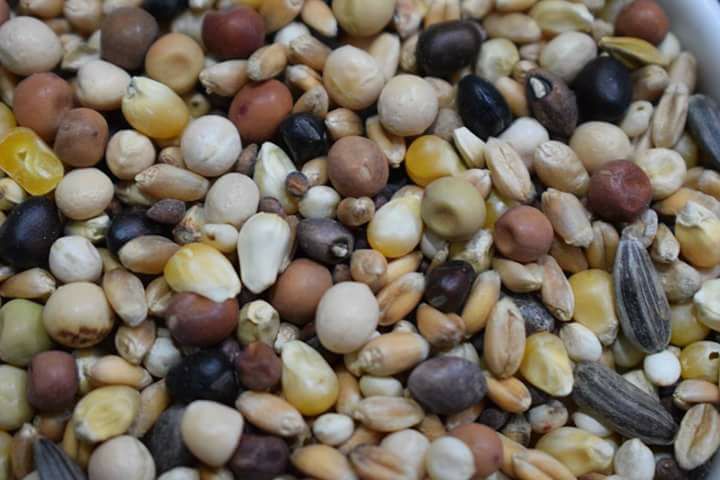 Baby pigeon need more quality food than young pigeon they also take much food comparing adult pigeon. It helps them to grow up fast you should ensure it remains all kinds of vitamins, minerals, zinc, calcium.
Another important supplement is greet which is very helpful for the digestion of baby pigeon. Parents pigeon takes more greet than normal time when they feed baby they have a good sense that if they mix the greet with the food they baby can digest the food easily.
25-30 days later baby pigeon starts to take food own way following their parents on this time put greet on another pot as they can take it will help for digestion.
You can add multivitamin, zinc, calcium course each for 3 days adding with water which will be very helpful to them for growing up rapidly with full strength. Zinc make the bones strong and shapes wings perfect.
Give them some space as flying zone it will be great for them to grow up quickly.